Magical Quest
A downloadable game for Windows
Have an astonishing trippy adventure in a magical forest. Your main goal is to defeat the Great Lord Butt'n'Ass who slowly fills the forest with strange creatures. But you also may have fun in the arcade club or even turn yourself into one of the characters. You'll meet up with some grotesque monsters, hilarious characters and charismatic final boss on a four different locations on your quest.
The game features gore and a lot of strange and nearly mad events. It uses both my own characters, interpritations of characters from Over The Garden Wall series and other ones. I originally made it for my friend Johnny, but it accidentally turned into a bigger project.
There are 6 secret locations in this game, 2 secret weapons and 1 secret way to defeat the final boss.
Controls:
Z / Enter / Space - interract; accept
X / Insert - menu; cancel
Arrow keys / NumPad - movement
Also there's a poster.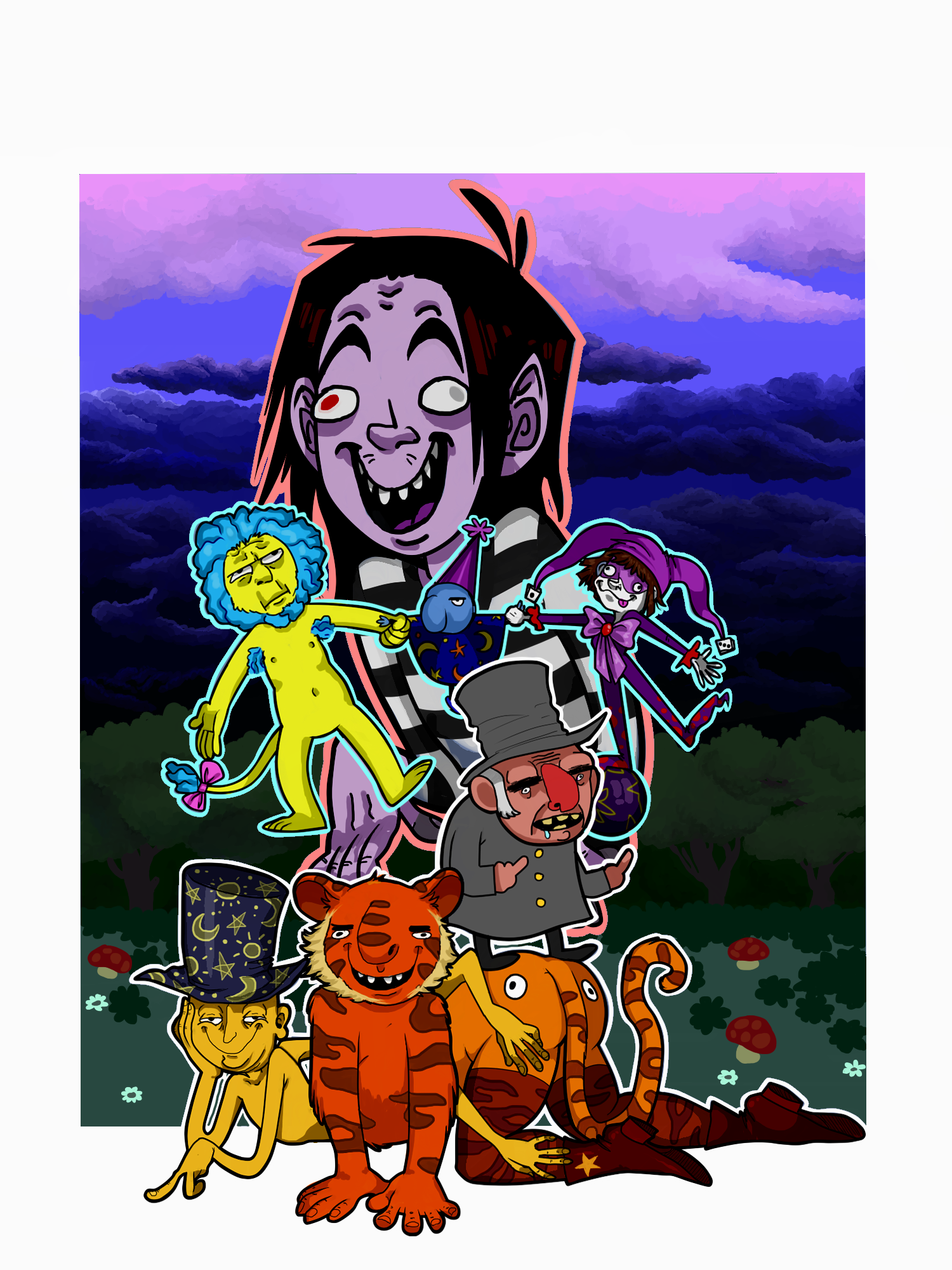 Download
Click download now to get access to the following files:
Comments
Log in with your itch.io account to leave a comment.
Currently there is no demo or a trailer, but I'll try to arrange something on your request.
Thanks! I was wondering if it's an RPG, or an adventure, or a mix of both... If it has combat (TB, real-time?)... :)
The game's engine is RPG Maker 2003, so the overworld and the combat system are very similar to JRPGs like Final Fantasy 2 or indie games like Space Funeral and OFF.